Stories
— Check out the coolest BJJ footage here: competition highlights, team training sessions, movies, techniques, behind the scenes and much more....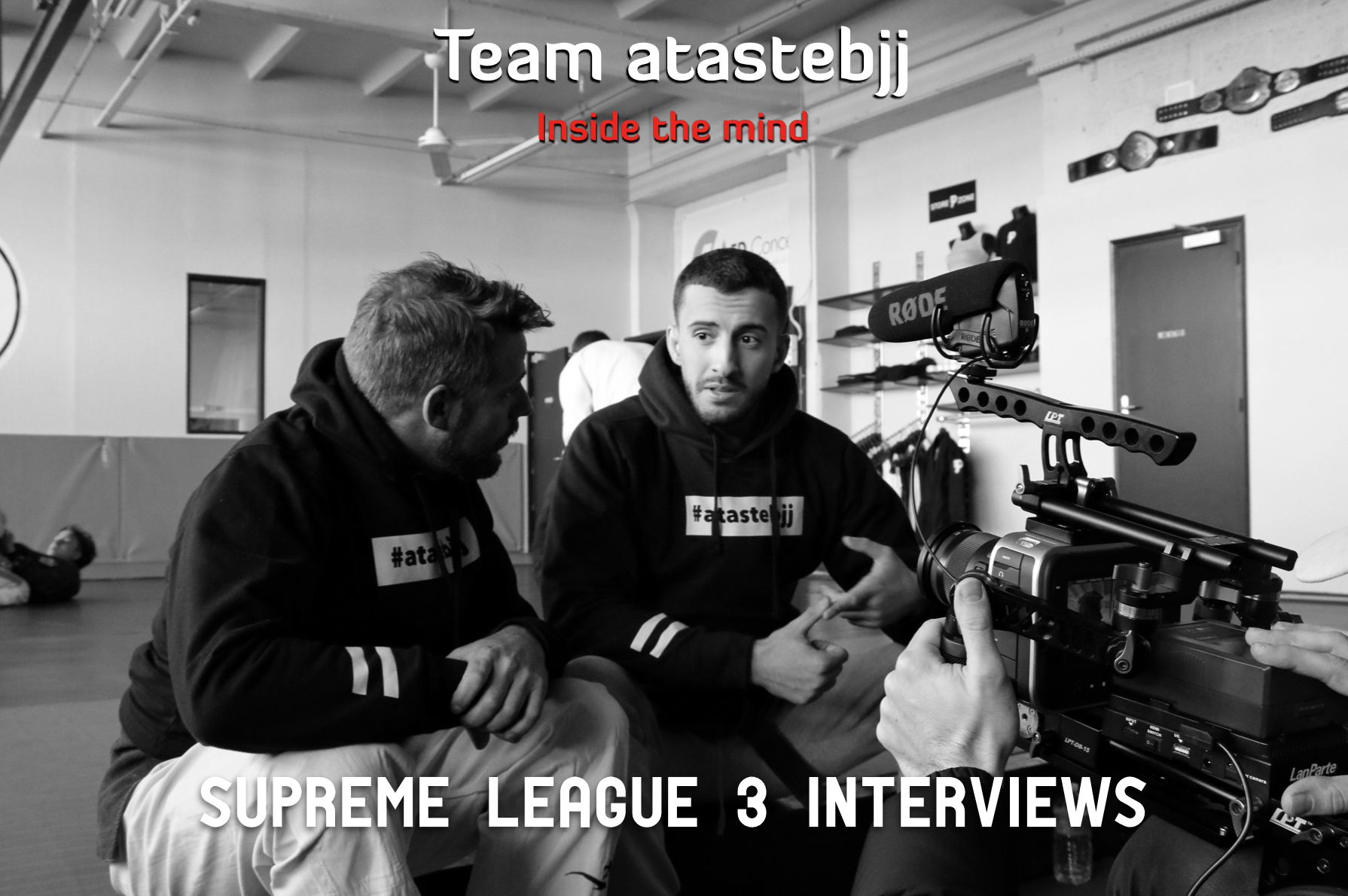 ATASTE PODCASTS
Behind the scenes, events, news and more! Discover atastebjj!
NEW FINALS Supreme League JJB 3 TEAM Ataste!
Official Interview Supreme League JJB 3
Team atastebjj meets at Jackson Paulo's academy for some serious sparring.
Team atastebjj teaching and rolling at Jackson Paulo's Academy in Lille, France.
MOTIVATION MIX
Find the motivation to train! Check out these amazing highlights
IMPROVE YOUR GAME
Signature techniques explained in detail by our atastebjj competitors
FILMS / DOCS
New Update
Equipe atastebjj won the Supreme League JJB 3 in Paris for the second consecutive year! Watch our post Supreme League 3 Grinding at AJP.